MULTIMEDIA BRAND LEADERS
---
Welcome to ARN, where broadcasting meets innovation. As the region's most dynamic multi-platform broadcaster, ARN brings you a world of possibilities. With nine radio stations captivating 3.8 million listeners and 200 nationalities each week, we are the go-to creative solutions provider for thousands of clients who trust us to amplify their messages across our network.
We are the nation's broadcaster. More people listen to ARN than any other network in the UAE (Nielsen independent Radio Audience Measurement*)
At ARN, we pride ourselves on being pioneers of the industry. We push the boundaries and stay ahead of the curve with our state-of-the-art in-studio broadcast equipment, live streaming, cutting edge camera operations, enabling us to deliver captivating content. Whether you're tuning in on the radio, streaming online, accessing our smartphone apps, or enjoying our broadcasts on Apple TV or via artificial intelligence voice command apps like Amazon Alexa, we are committed to providing an immersive and interactive experience for our millions of listeners.
But ARN is more than just a broadcasting powerhouse. We are a comprehensive media company with a vision to transform the advertising landscape. Our wholly owned subsidiary, MPN, serves as a multimedia sales house, catering to the diverse needs of international and regional clients. From premium out-of-home assets on major commuting routes, to expertly integrated content. MPN offers a range of solutions to elevate your brand's presence.
Join forces with ARN and MPN, and unlock the true potential of your brand.
*Q1 research 2023, total population 15+
THE UAE'S NUMBER 1 RADIO NETWORK SOURCE Q1 2023
ENTERTAINING
ARN caters to all major demographic segments with its leading media brands, including Tag 91.1 (Tagalog), Dubai 92 (English language), Radio Shoma 93.4 (Farsi language), Hit 96.7 (Malayalam), Al Arabiya 99 (Pan-Arab), Al Khaleejiya 100.9 (Emirati), City 1016 (Hindi), Dubai Eye 103.8 (English language talk radio) and Virgin Radio Dubai 104.4 (English language.
REACH MILLIONS OF COMMUTERS
Whether it's towering 400m hoardings that dominate the skyline of the regions busiest highway, Sheikh Zayed Road, or eye-catching billboards across the city, our OOH solutions are designed to leave a lasting impression. Partnering with MPN means gaining access to a network of premium locations that guarantee visibility and reach. Stay ahead of the competition and make your mark with our innovative and effective OOH advertising solutions.
THE SOCIAL NETWORK
Join the vibrant community of 3 million followers who connect with ARN and our 9 dynamic radio stations through social media.
On Instagram, get ready for an immersive experience as our presenters take you behind the scenes with live content and Reels straight from the studio. Stay tuned for their entertaining and engaging updates that bring you closer to your favorite radio personalities.
Experience the buzz on Facebook with our live broadcasts and posts. Interact with fellow fans, share your thoughts, and be part of the conversation as we bring the magic of radio directly to your feed.
Stay in the know with real-time news updates from the ARN News Centre on Twitter. Get the latest headlines, breaking news, and important updates that keep you informed and connected to the pulse of the region. Follow us for a reliable source of news and stay ahead of the curve.
ARN LIVE FROM COP 28, BROADCASTING LIVE FROM EXPO CITY DUBAI STARTING NOVEMBER 2023
Executive Team
WE ARE ARN
Mahmoud Al Rasheed
GENERAL MANAGER
Greg Worthington
CHIEF OPERATING OFFICER
Josh Busteed
CHIEF COMMERCIAL OFFICER
Essa Darwish
EXECUTIVE DIRECTOR OF BROADCAST AND TECHNOLOGY
Mathew Johnson
CHIEF MARKETING OFFICER
Jeevan Shetty
FINANCE DIRECTOR
LOUD AND CLEAR ACROSS THE UAE
TAG 91.1
TAG 91.1 is the only dedicated Filipino radio station in the UAE.
TAG 91.1 plays the freshest original Filipino hits along with all-time favorites
Does your brand want to reach one of the biggest communities in the UAE? The Filipino community are waiting to hear about your business, and there's no bigger Filipino radio station than Tag 91.1
Mahal Ko Music Ko
Target Audience: Filipino expats
DUBAI 92
Dubai 92 is the best choice for advertisers wanting to reach a huge audience tuning in for the best music from the 90's noughties and now.
During the working week, when Dubai is in full swing, when people are driving to work, going to meetings, driving home, the entire city is listening to the radio.
Independently verified by Nielsen, there is no bigger English language radio station outside of ARN than Dubai 92.
We all know how busy the roads are when schools finish for the day in Dubai. Of all English language radio stations, Dubai 92 has the number one audience at this time.
Target Audience: Family focused UAE expats
RADIO SHOMA 93.4
Radio Shoma 93.4 is the only dedicated Farsi Hit Music station in the UAE.
Radio Shoma 93.4 brings the Farsi community of entrepreneurs & consumers to the heart of your business.
If your business is looking for a new market, then explore Radio Shoma 93.4, the station offers an opportunity for you to reach hundreds of thousands of new customers who make up one of the biggest communities in the country, and because 63% of this audience listen to no other channel – there is no other way to reach this huge market.
Rhythm Of Your Heart
Target Audience: Farsi Speakers
HIT 96.7
Hit 96.7 is the UAE's biggest Malayalam music station, catering to the largest expat community in the UAE.
Hit 96.7 has consistently delivered a huge audience with their celebrity presenters, including actress Nyla along with Arfaz and Jean who wake up the UAE with the number one breakfast show!
Hit 96.7 listeners love tuning in for a long period, which is great for advertisers as your ads will be heard more often.
Dubai's Own
Target Audience: Expat Keralites
AL ARABIYA 99
Al Arabiya 99 is the UAE's number one radio station for Arab Expats across the whole of the UAE
With 'Music First' as the slogan, Al Arabiya plays the best in new and old hits, appealing to a cosmopolitan audience of local and expat Arabs
There is no bigger Arabic radio station in the UAE then Al Arabiya 99.
Music First
Target Audience: Cosmopolitan audience of local and expat Arabs
AL KHALEEJIYA 100.9
Al Khaleejiya 1009 is Dubai's Number one Emirati radio channel.
With a massive audience of nationals and GCC expats, Al Khaleejiya is the biggest radio station for your brand to reach into the dynamic and modern high net worth Emirati community.
Al Khaleejiya is officially the number one choice for UAE nationals amongst all music stations in Dubai.
Danat Al Atheer
Target Audience: Premium audience of UAE & GCC nationals
CITY 101.6
City 1016 is ARN's leading Bollywood music station
Parikshit, Sid & Malvika wake up the UAE with the Number one Breakfast show in Dubai
CITY 1016 is home to the biggest Bollywood movie promotions, concerts and local events in the UAE.
Independently verified by Nielsen in Dubai, CITY 1016 is officially the Number one Hindi radio station for families.
UAE's #1 Bollywood Station
Target Audience: Indian subcontinent Hindi listening expats
DUBAI EYE 103.8
Dubai Eye 103.8 is the number one English language talk radio station in the UAE
Dubai Eye reaches the largest audience of any talk radio station in the country and provides listeners with the latest Business news, current affairs, sports and the best entertainment, with the music that listeners love.
Advertising on Dubai Eye 103.8 allows you to reach a huge audience of high net worth listeners and drive audience to your business.
Independently verified by Nielsen, no other English radio station in the country keeps its listeners tuned in for longer, than Dubai Eye 103.8.
Stay One Step Ahead
Target Audience: News hungry business executives of all nationalities
VIRGIN RADIO DUBAI 104.4
Virgin Radio Dubai 104.4 is the UAE's Number 1 Hit Music Station and home of the Kris Fade Show.
Virgin Radio has more listeners every single week than its three closest competitors combined.
Virgin Radio is number one across all English listening age groups. No English radio station in the UAE has a bigger share of audience than Virgin Radio.
If your brand wants to reach a dynamic youthful audience, there's no better choice than Virgin Radio Dubai 104.4.
UAE's #1 Hit Music Station
Target Audience: Vibrant millennials of all nationalities in the UAE
ARN NEWS CENTRE
The ARN News Centre is made up of a multicultural team of experienced journalists who produce quality bulletins, features and reports for the ARN. Broadcasting almost 700 news bulletins a week, with dedicated digital coverage across a variety of multimedia platforms, it is the number one source of national news in the UAE, committed to providing accurate, comprehensive and objective updates.
MPN
MPN (Multi Platform Network) Represents a range of unique commercial assets such as out of home advertising, digital and video assets, event sponsorships and integrated family attraction advertising. MPN is designed to help media owners leverage their premium assets to maximize the advertising revenue and ROI, whilst offering clients the opportunity to develop strategic and well defined and impactful multiplatform campaigns.
ARN NEWS CENTRE

The ARN News Centre is the nations leading newsroom. More people get their news from ARN than any other source in the country.

Broadcasting 183 news bulletins a day to half the entire population, the ARN News Centre also provides up to date news via its dedicated app and offers breaking news via Instagram and Twitter, in both Arabic and English.
OVER 200 NATIONALITIES LISTEN TO ARN STATIONS
---
ARN Head Office
Zone C, 2nd floor, Dubai Properties Headquarters Building, Knowledge Village, PO Box 502012, Dubai, UAE
---

For all sales information and to enquire about advertising, please contact;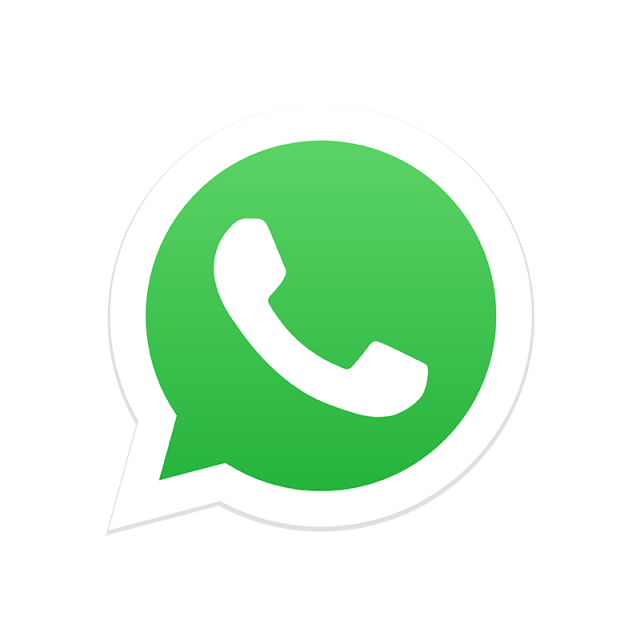 Whatsapp Us
---
---
---
Extra links:
Download Media Kits
Cookies Notice
Privacy Notice
Ethics & Compliance
---
Part of